It's only 6:30 in the morning and I've already figured out how to make my own
blog button
! I've seen these "buttons" all over some of the blogs I like, and I decided it was time to make my own. It's going to be a very productive day!
I love figuring out how to create things on my computer! I am nowhere
near
computer savvy, so it makes me feel like a
brainiac
when I accomplish something like this! I mean I whine to my school friend Leslie (our IT pro)
at least
once a week about work-related computer issues, and the hardest thing I try to do there is play a DVD for my students!
So Leslie, for all of the times you've stifled a laugh when I've come running, this one's for you:).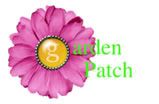 Hope you're proud!